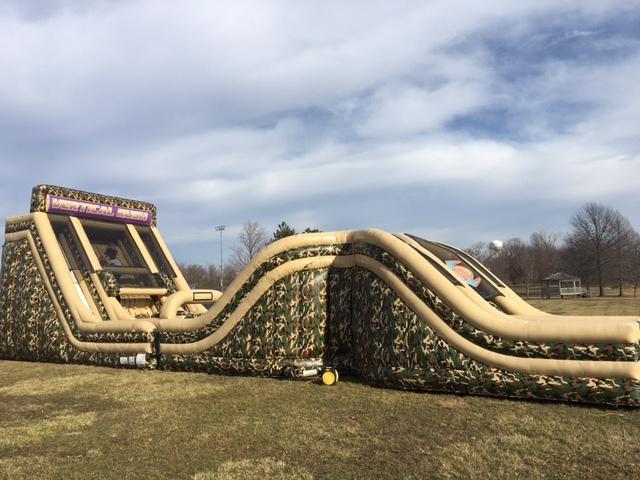 Setup area: 80'L x 24'W x 22.5'H
Actual Size: 68'L x 18'W x 22'H
Outlets: 4
$995.00 ($663 lease + $332 labor)

The Juggernaut combines our two biggest rental items into the one of largest obstacle courses in Missouri. You get almost 140' of crawl tubes, pop outs, pop ups, rock wall climbs, curved slides, and our fastest slide of our rental fleet. Great for large events for all ages including adults.

For videos of this unit, click here-part 1 and here -part2.